12 tags
PBB Teens Big Night
People in general judge more from appearances than from reality. All have eyes, but few have the gift of penetration! It's all been done, let's just be happy for these teens and let the winners be. :D Congratulations to the Big 4 of this Season (PBB Teen Edition Season 4): -JOJ and JAI - 4TH BIG PLACER -ROY              - 3RD BIG PLACER -KAREN          - 2ND BIG PLACER -MYRTLE...
6 tags
4 tags
3 tags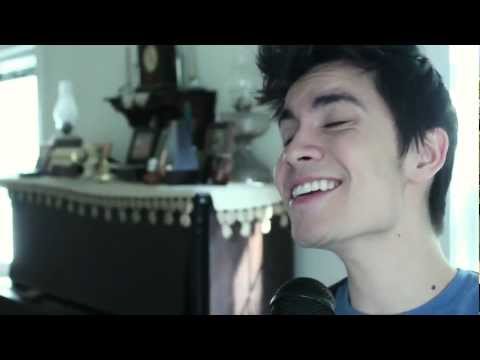 3 tags
1 tag
Mack says
I do appreciate all the compliments you guys are telling me! T'was so flattering. Big thanks! :)
2 tags
Mack says
One time, I was in an elevator and there was one other person in there, who was plucking up the courage to say something. :)
6 tags
"I am a walking piece of art every day, with my dreams and my ambitions forward..."
– Mother Monster (via officiallittlemonsters)
1 tag
"GIVE BEFORE YOU TRY TO GET. Before you can get something in return from..."
– Mack says
When you meet someone with the same favorite book...
heyteenbookshey:
Insomnia attacks! Shiz!
"Let thy words be few."
– Ecclesiastes 5:2 from Words of Wisdom 
Hot chocolate drink while tumblr-ing! :D
5 tags
"Falling IN-LOVE after having SEX? — that's STUPID!"
– Mack's experiences
2 tags
3 Hours of AWKWARDNESS
I met my college friends and classmates last night after my work. Though I enjoyed coz my college best friend was there, and he's really happy to see me after almost 2 years. But, for 3 hours I am with them, all I felt is awkwardness because my college friends who used to be my enemies too was also there. I was just invited by my best friend coz we really wanted to each other, and I...
6 tags
A Gift Called Papa
When I was younger, I never quite understood your strange, unique and funny ways. I didn't appreciate much the wisdom of your words… nor the lessons in your silence. I took it for granted, that you put on hold your own dreams, for my comfortable and secured life. I'd like to take this time to thank you Papa. Thank you for making time despite of your work. Thank you for guiding me, when I was...
Inaantok ako! 
4 tags
The Born This Way Ball Hangover
Three days ago since I watched The Born This Way Ball tour of Lady Gaga, and still can't get over to it. That experienced of being there inside the Arena while watching the performance of the Fame Monster gave me goosies! That was the first time I've watched her live performance and truly, t'was really amazing! I've been screaming, singing, and dancing during the entire...
HANAPIN NYO KO! XP →
Two Thousand Eleven: Dreams and Escapes Between...
For the nth time, I wish I could put into words the thoughts burning in my mind. I feel that more than ever, I have expressed my thoughts very badly. I do not know how you can take interest in reading all these muddled thoughts. Sometimes I feel I am a mere speck of dust blown by the not so gentle wind….. This year may not be as hectic as the previous year for me but there were big events...
TUMBLR. customized! :)
My Cherry Planner
Yey! I got my Starbucks 2012 Planner! :) For two weeks, wala akong ibang ginawa kundi magkape ng magkape, makuha ko lang tong planner na to! Haha! Though I don't really drink coffee! Hahaha! :)) I got it nga, but the consequence is UBOS ang pera ko at nagkasakit pa ako. Napagalitan tuloy ako ng doctor ko. Hindi naman daw kasi ako sanay magkape, kaya ayun. nag-palpitate yun katawan ko....
My Special Night
Yun feeling na kinantahan ka ng "Happy Birthday" song ng buong staff and crew ng restaurant na kinainan ninyo! :)) I was really surprised with this! Bigla ba naman kasing kumanta ng HAPPY BIRTHDAY 'tong mga crew and staff ng restaurant sa likod ko. Haha! Special request ng mga kasama ko. Haha! Hiyang hiya lang naman ako, dahil ang daming tao sa restau. Haha! At may libre...
MARAMING SALAMAT PO! wink* ;)
I'm finding, as I've thrived and aged, that much I'd thought was good was bad. I doubt I'd want to age again without the harmful fun I had Sa PAMILYA ko na pinaramdam sakin ang simpleng buhay, walang sawang pagmamahal at suporta, at gabay ko kung ano at nasan man ako ngayon. Kayo ang BUHAY KO! SALAMAT! Sa mga KAIBIGAN ko na karamay sa lahat ng lungkot at saya na...
NGS PhP BANKNOTES
NAKAKATAWA!! Bakit ang daming gustong-gustong magkaroon ng mga NGS Banknotes na to?!? Dahil ba maganda sa paningin? o dahil gusto nilang sila ang UNANG MAGKAROON ng ganitong pera? o dahil gusto nilang gawing COLLECTION? Hahahaha! :)) Karamihan sa kanila gustong gawing collection yan! KALOKOHAN! Sooner yan na ang legal banknotes na gagamitin natin at lahat ng pera na ginagamit natin ngayon ay...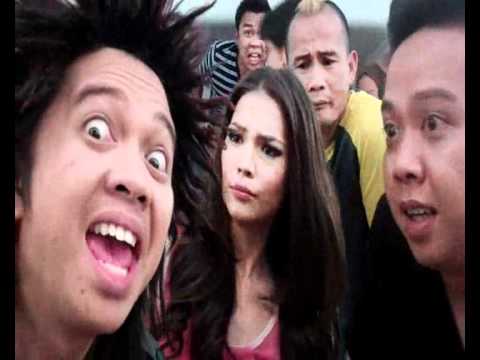 Oye! Na miss ko tumblr ko. haha! :) TGIF! Pahinga na. hoho! wink* 
"That awkward moment when your parents stand over your shoulder while..."
"The first and highest law must be the love of man to man. Homo homini Deus est -..."
– Ludwig Feuerbach, The Essence of Christianity
1 tag
the cutest person u know is?
yung nakikita ko pag humaharap ako sa salamin! =P Ask me anything
1 tag
Who was your first celebrity crush?
Sarili ko!hahaha! JK =D Ask me anything